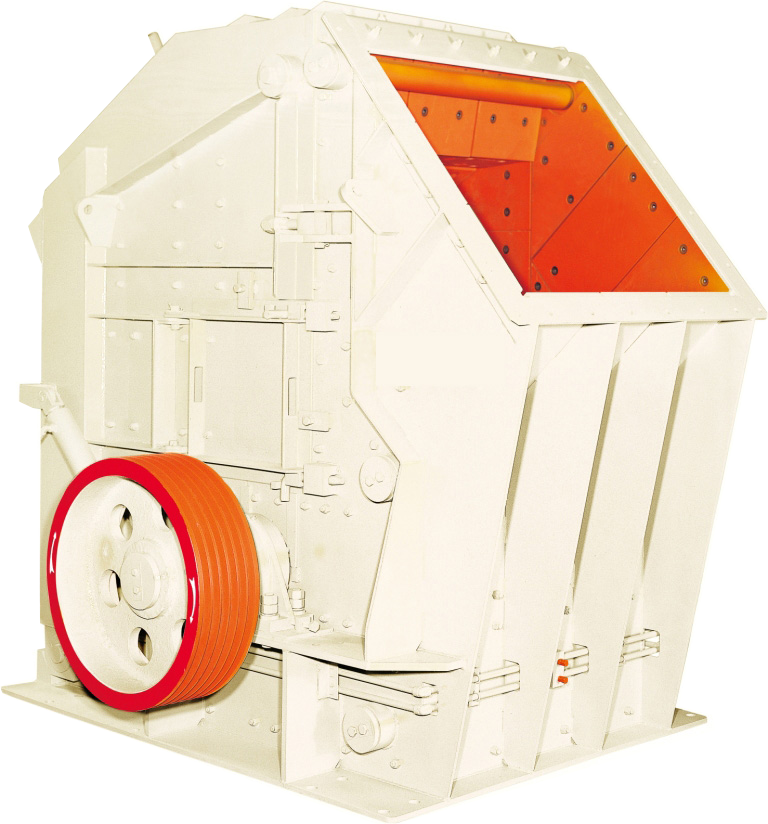 Characteristic: The 1. Han Yu crusher has 45 degree feed ramp, with replaceable lining plate, which can be opened by hydraulic device. 2. the thick impact device is fixed in the replaceable fixed seat. 3. all the liners are interchangeable. 4. forward rotor locking device: ensure the safety of rotor replacement personnel. 5. strong, strong bremsstrahlung shaft, replaceable hammer holder. 6. is suitable for disposal of waste or recycled material. 7. the shape of the product is good, and the proportion of needles is low.
Hydraulic counterattack break advantage
1. The ratio of breakage to crushing ratio can reach 20:1
Two, high productivity ---- optimized technical parameters to maximize production.
Three, wear and wear parts --- plate hammer, counterattack lining board, side lining plate are all wear resistant alloy.
Four, hydraulic operation opening and closing - fast changing easy parts
Five. Adjust the discharge port by adjusting the size of the product, saving time and effort.